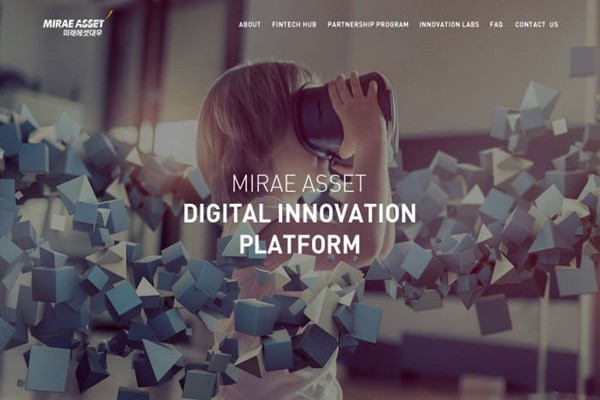 South Korea's financial investment industry will focus heavily on digital finance in 2019
Digital finance has become one of the major topics in the financial investment industry in 2019.
Large joint-stock companies begin to enlarge their groups. Even small and medium-sized companies are creating workgroups through reorganizations and trying to connect their current work to digital finance. The financial investment industry is expected to continue taking steps to derive positive performance from digital innovation.
According to the financial investment industry, each joint-stock company makes digital innovation their main task for 2019. The joint-stock companies intend to overcome adverse conditions such as the slowdown in the global economy and the conflict trade between the United States and China through digital innovation.
Major joint-stock companies such as Mirae Asset Daewoo, NH Investment & Securities, Korea Investment & Securities and KB Securities are all emphasizing innovation through "digitalization" in 2019. In fact, these joint-stock companies have been working in areas related to digitization since last year. personal affairs and reorganization.
Mirae Asset Daewoo, which is the first South Korean joint-stock company to establish the digital financial sector as a separate sector, focuses on the main converging business tasks such as digitalization and globalization, investment and retirement as main task for 2019.
"Based on a next-generation system that we implemented last year, our main goal is to create examples of digital innovations that can be applied to today's industries." said a representative of Mirae Asset Daewoo. Mirae Asset Daewoo is currently working to make its work more efficient by enabling its 20 or so employees to learn coding programs through a partnership with Korea University.
KB Securities has promoted an executive responsible for digitization to the position of executive director. Director Kim Jae-bong, who oversaw M-able Land Tribe, which operates under Agile, was promoted to executive director late last year and was put in charge of the digital innovation department at the same time.
KB Securities has improved the client approach by placing M-able Land Tribe, which supports non-face-to-face clients via online, at WM (Wealth Management) headquarters and placing the digital innovation department at the business management to improve digital innovation department. link with the IT sector.
NH Investment & Securities also focuses on digital innovation. It has created a department that oversees digital strategies so that it can ensure more efficient ways of getting work done through digital strategies and innovation. He promoted An In-sung, who oversaw the marketing and business of the current WM sector, to director to prepare for digital conversion.
Korea Investment & Securities emphasizes the importance of digital technologies. "The establishment of an innovative support system based on digital finance is something that we must secure in order to survive." said Chairman Jung Il-moon, who was recently named head of Korea Investment & Securities during the New Year speech.
Hana Financial Investment created the data strategy team. It set up a comprehensive data center last November and a data strategy team that will oversee data strategies to ensure business efficiency and drive new strategies based on industry data. financial investment.
DB Financial Investment has also created a working group on digital innovation. "We created a digital innovation task force to really focus on digital innovation." said a representative from DB Financial Investment. "Our goal is to improve our capabilities and maximize our ability to respond to change."
The financial investment industry predicts that this will be the first year of digital innovation within the stock market industry in South Korea. "There is a huge trend of digital innovation in the financial investment industry." said a representative of the financial investment industry. "There will be digital innovation in large stocks and small and medium enterprises as there is a possibility of new ventures due to the vitalization of the MyData industry and other factors."
Personal Journalist Ryu, Geunil | [email protected]